This portfolio of work can be categorised into two main areas; structural design and stability: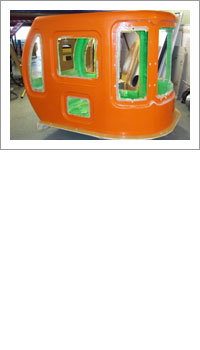 RNLI / SUPACAT L&RS Cab Structural Design
Following the successful trialing of the Supacat FCB2 launch and recovery vehicle with a steel cab, the RNLI requested Supacat to investigate the feasibility of composite structures. Miles worked with SUPACAT, the RNLI, and SAR Composites, and was involved in the development of a solution that was comparable in terms of initial cost and gave significant weight, performance, and maintenance benefits.
SUPACAT were new to composites, so the project started with a feasibility study, producing a preliminary design. Several potential builders were contacted to provide quotes, with the RNLI's SAR Composites being chosen for the build.
Miles' involvement included the development of load cases, the feasibility study, guidance on glazing design, in additional to the full detailed design including hand and FE calculations and full production drawings. The cab was built in 2010, and testing is scheduled for later this year.
Miles continues to work with SUPCAT and is currently providing composite structural design for an energy project they are undertaking.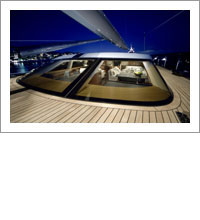 Tilse GmbH Glazing Design
Miles has worked closely with Tilse GmbH, Superyacht glazing suppliers since 2004. Tilse supply glazing to many of the world's leading Superyacht yards, including Vitters, Alloy, Feadship and Oceanco.
He is responsible for ensuring the glazing meets the stringent and complex requirements of class and flag for all Tilse's Superyacht glazing projects, and continues to be involved in the company's research and development.
In addition, he is part of the techical working group, drafting the new large yacht windows' standard ISO 11366 with Tilse.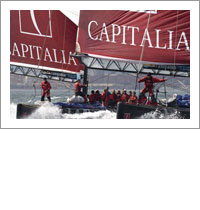 Mascalzone Latino Structural Design
Working for Will Brooks, the Americas' Cup team's lead structural engineer, Miles was involved in the structural design and analysis of many of the parts of both ITA 90 and ITA 99. Work included global bending studies, and local component design using both FE and hand calculation techniques. Built by Green Marine, ITA 99 helped Mascalzone Latino to 6th place in the Louis Vitton Cup as part of the challenger series for the 32nd Americas' Cup.
Miles continues to work with Will and Green Marine on a variety of advanced composite yacht projects.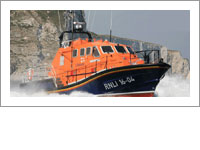 RNLI Tamar Lifeboat Structural Design
Whilst working at Devonport Management Limited, Miles headed up the structural design of the prototype Tamar Lifeboat, which was built by Green Marine. Over 20 of these lifeboats have now been put into service, and are still in build at SAR Composites.
Miles continues to have involvement with these vessels and others in the fleet working with Will Brooks, of Brooks Design Engineering and the RNLI.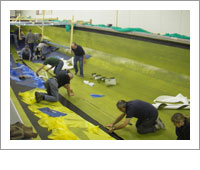 Team Russia Structural Design
Working for Will Brooks, of Brooks Design Engineering. Miles provided structural design and analysis, in addition to production drawings for this Rob Humphries Volvo Ocean 70 that was built by Green Marine for the 07-08 Volvo Ocean Race. In addition to working on many of the components for the hull and deck, Miles was involved in the design of the structure of the canting keel.
Sadly Team Russia pulled out of the race after leg 3 with financial problems.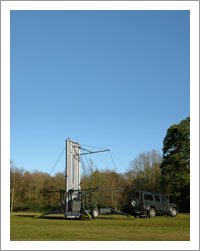 Cammotion Vortex Structural Design
Starting with an initial feasibility study to develop the load cases, M2ed's structural analysis was a key part of the development of the design of this innovative camera mast. As part of the small project team, work undertaken by Miles included detailed FE analysis, production drawings, and prototype testing.
The mast has since been used at many outdoor events including the Grand National, the London Marathon and in the film Dorian Gray.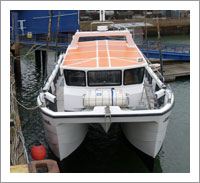 Catapult 12m Structural Design
Working closely with the builder, Miles developed a new structural design using their existing materials and working practices to the demanding Lloyds' SSC Rules, to ensure that the boat could be built under survey for licensed commercial fishing in Ireland. Structural Drawings and a LR SSC design file were the deliverables for this task.
Catapult have built and sold more vessels with this structure and plan to build a 16m version soon.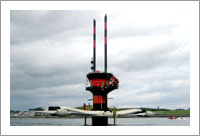 MCT Turbine Pod Structural Design
Subcontracted by FS Composites Ltd, Miles provided a full structural design package including drawings and design report for the structure of the pod on Marine Current Turbines Sea Gen Tidal Turbine. This prototype was the worlds first commercially operational tidal turbine and has been successfully generating power since April 2008, on Strangford Loch, Northern Ireland.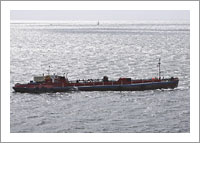 Falmouth Industry Stability
With no drawings available, the work on this project started in Penzance Dry Dock, taking her lines. Compliance with modern stability requirements proved a challenge, due to her age and large tank sizes. The solution involved M2ed's development of a loading procedure & stability book, which required close liaison with the vessel's operators, surveyors, and the local and national MCA offices.
The vessel now has a load line exemption until 2015.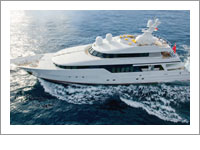 Large Yacht Code Stability
M2ed took part in the vessel's inclining experiment, and produced the stability model and LY2 stability book for this Lurssen built yacht. Miles worked closely with Anthony Gradwell of Manta Maritime who was commissioned by the yacht's owners to assist with the MCA LY2 coding that allows the vessel to operate under charter.
Miles continues to work with Anthony providing technical support for a number of his Superyacht projects.
Merlin of Falmouth Stability
As part of the MCA small commercial vessel coding of this beautiful Cockwells built replica Bristol Pilot Cutter, Miles undertook an inclining experiment and provided a full stability book. Miles continues to provide stability books for vessels coded by R Pearce and co.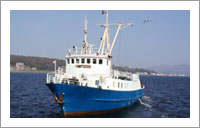 MV Seahorse Stability
Miles did work experience with Jim MacIlraith of Survey One, Renfrew, Scotland during his final year at University. He has stayed in touch and regularly provides stability books as part of MCA small commercial vessel coding. Argyle workboat's MV Seahorse, was one such vessel, and Miles continues to provide advice to the owner and operator Mr Calum McMillan.